Keep Your Shipments Moving Intermodal All Year Round
Posted onSeptember 15, 2021
Moving cargo by rail is cost effective and fuel efficient, a fact that reduces impact on the planet AND the wallet. Intermodal transit by rail in the US, however, can also mean long stops in cold-weather hubs like Chicago, exposing cargo to freezing temperatures during the winter months. This is why many shippers transition to over-the-road trucks starting in November, wary of the risk to freeze-sensitive products.
But you might not have to.
Astro-Cooler has helped hundreds of shippers dramatically reduce their risk of freezing while still enjoying the cost savings from shipping on the rail, year-round. How? Passive Thermal Protection and Forecasting.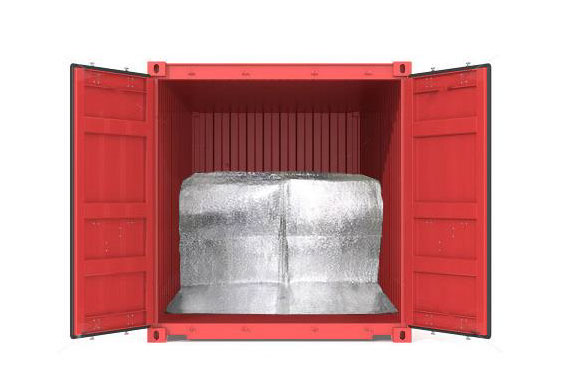 Passive Thermal Protection
Passive thermal products such as the Astro-Cooler Blanket protect cargo by creating a temperature shield around the product itself. Temperatures underneath the blanket maintain their heat mass much longer – just like a thermos or insulated cup keeps hot coffee hot. And when the temperature inside the container above the blanket does get cold, your product under the blanket will cool much more slowly, giving the product more time in transit before risk of damage. In general, the Astro-Cooler Blanket offers a 20 to 25° F differential in air temperature when comparing temperatures above and below the blanket.
In addition to mitigating temperature risk and allowing shippers to ship intermodal year-round, Astro-Cooler's AC Blanket is:
Low cost

High Quality

Lightweight

Easy to install
We also offer both one-way and re-usable options to suit the logistics of the client.
Forecasting
While passive thermal protection is an effective solution for most winter conditions, you will want to adjust your shipping plans when unusual or extreme weather - such as a polar vortex - impacts your route. For some manufacturers, even one shipment lost to extreme conditions is not worth the risk.
That is why Astro-Cooler has developed the Astro-Assure tool. Astro-Assure is a free service that lets our customers view temperatures and weather warnings along your expected route so you can switch to OTR or reefers when you need to, and sleep easily (while saving money) the rest of the time.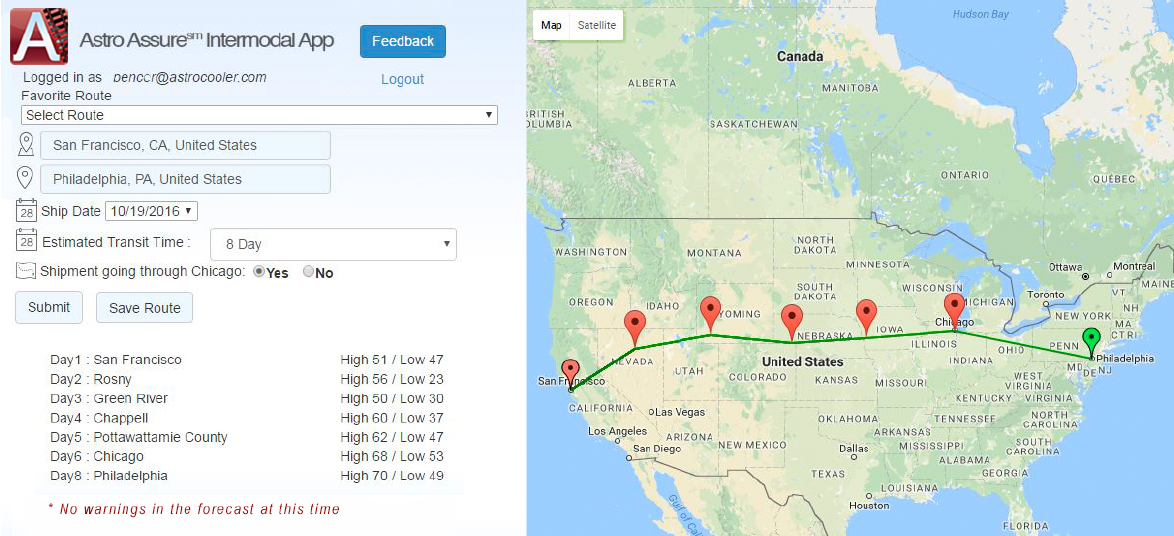 Astro-Cooler prides ourselves on our customer service and personalized solutions. If you would like to find out if our products are a fit for your shipping needs, contact us to learn more.