Perfected for Clients, Made in the U.S.
Posted onMarch 16, 2021
Astro-Cooler has always assembled our quality, Passive Thermal Protection products in-house. We began by using rolls of material purchased from both domestic and overseas manufacturers, but it soon became clear that we wanted more flexibility and speed than they could deliver. So, we invested in specific extrusion technology to produce our own material and now control the entire process - from manufacturing to assembly, right here at our facility in Sacramento, CA.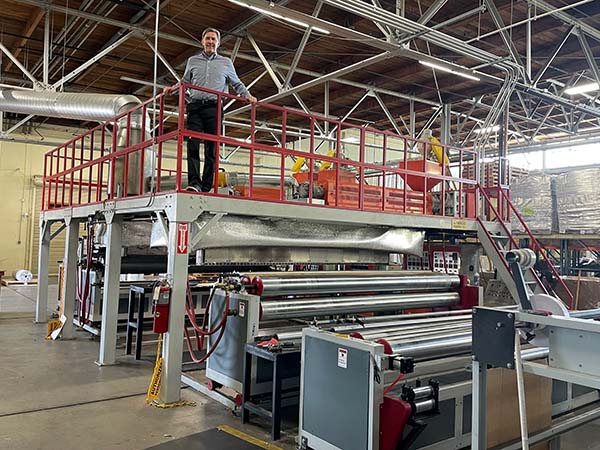 This allows us to:
Reduce lead time - Materials are where they need to be once they are manufactured, eliminating time in transit to our assembly team.
Respond more quickly to our clients - We are not bound by manufacturing minimums or minimum scheduling notices and control our own manufacturing schedules.
Reduce cost - Producing our own material cuts out the middle-man and delivery fees.
Our machinery is also capable of producing rolls up to 9' wide with no seam, an industry-distinguishing feature. This offers a significant reduction in manual labor and employee work stress by reducing the number of seams and overall labor when converting our products for our customers. It also offers more options to clients that need custom sizes.
Astro-Cooler Products is committed to maintaining our leadership in the passive thermal protection industry and investing in the tools and equipment that produce the best products for our clients. Contact Us if you'd like to learn more about how our products could be a viable option for your application.